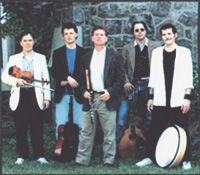 The Executive Session (L-R)
Séamus Connolly, Martin O'Malley, Michael "Skip" McKinley,
Bill Crozier, and Mance Grady.
Missing from photo of original artists from
the initial recording in 1992 is Lindsay Henes.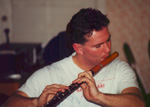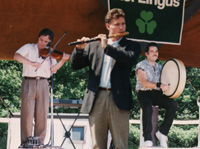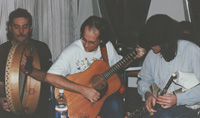 Mance with Zan McLeod and Paddy Keenan (1993).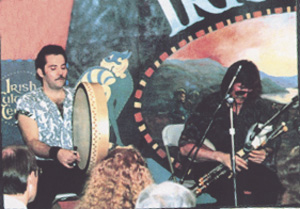 Mance and Paddy perform together at the Stonehill Irish Festival
in Massachusetts (not pictured, Bob Drouin on bazouki) 1993.